How To Make Your Own Photo Props
Every year, photo booths are making more frequent appearances at parties and weddings, and it's easy to see why.
Guests love to get dressed up and strike a pose, and the memories captured in a photo booth last forever.
If you're planning on using a photo booth at your next event, and you want your guests to really embrace it, you're going to need just one thing: Lots of PROPS!
Photo props encourage even the most camera-shy party guest to don a crazy hat or mustache and smile for the camera. 
And the bigger the prop selection, the longer the fun lasts!
If you don't want to break the bank, or you just like getting crafty, you can easily make many photo booth props yourself at home.
Here are some easy photo prop ideas for your next big party: 
Photo Booth Stick Props

Source:  Photo Booth Prop at Etsy.com    
Stick photo booth props are pretty easy, even if you aren't the artsy type. 
Start by doing a quick Google search- you should be able to find dozens of free photo prop templates that you can print and use to make your own gorgeous props. 
For supplies, you will just need: 
Heavy cardstock in your favorite colors

Lollipop sticks or long popsicle sticks

A hot glue gun and glue sticks

Crafting scissors and an Exacto knife
For assembly, simply print off your templates, carefully cut out your shapes, and hot glue your props on to sticks – simple as that!
You can try experimenting with glittery paper or even adding stickers and gems to your finished props. Some people even prefer to use felt instead of cardstock. 
And if you happen to have a Cricut or Silhouette machine your job is that much easier! 
Just find the prop template you want to use and let your machine do all of the cutting for you. Then glue, dry, and say cheese!
Confetti Garland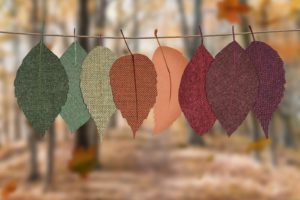 If you want to add a bit more pizazz to your photos, but don't want to deal with the mess of real confetti, try some DIY confetti garland!
Garland can be made from felt or paper and strung with your choice of yarn or twine.
Depending on the look you're going for, you can use a hole punch on card stock for some glittery circular confetti, or just cut strips of pretty paper or felt for a fun, colorful look. 
The confetti can be whatever size you desire – you can even experiment with different shapes like leaves, hearts, or stars. 
Depending on your material you may want a hot glue gun to attach your yarn or twine, but in some cases (like with a lighter paper) scotch tape may suffice. 
Once your garland is done, string it up and you've got a gorgeous backdrop for your guests to pose in front of.
Giant Polaroid Frame
This one is easy, but still a lot of fun!
Take a piece of heavy poster board and cut out a frame, leaving some extra white space at the bottom, polaroid picture style. 
You can use a sharpie to date and title your event like you would a traditional polaroid. 
Now your guests can stick their heads through the frame when they take pictures. Instant retro-themed memories!
Banners
Similar to confetti garland, you can make banners in a variety of sizes and shapes to use as a backdrop for your photo booth. 
Or you can make smaller banners for your guests to hold. 
Just cut your desired banner shape out of cardstock, felt, or paper, and string it up. 
Pennant flag style banners (the upside-down triangle type) are a trendy choice, and you can spell out fun phrases or dates on your banner for an instant caption. 
Chat Bubbles
If you want even more crazy captions, make a handful of chat bubbles for your guests to play within your photo booth. 
With some heavy-duty cardstock you can either write out your different messages or use pre-cut letters and stickers for an extra cool look.
Another option is making chalkboard chat bubbles so your guests can write their own unique messages over and over again. 
To make a chalkboard chat bubble:
Cut out your chat bubble shape from a piece of sturdy foam board

Spray the foam board with black chalkboard spray paint

Let dry overnight
Once dry, leave some colored chalk for your guests and let them express themselves in your photo booth!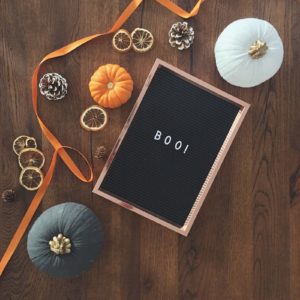 Other Photo Prop Ideas:
These are perfect for letting your guests add cute captions and messages to the photos they take.
Everyone who wants to feel like a princess will be fighting over the royal hair attire.
Boas are a great way to add a dose of glam to any shot!
Umbrellas make fun props, especially if you decide to also create some paper rain confetti! A clear umbrella is best so your guests are still totally visible in the pictures. 
Pretty, empty picture frames are perfect for holding up in pictures. Instant border!
Print off large photos of popular celebrities and paste them onto a cardboard cut out – guests will love posing with their favorite stars!
Pick out the craziest or classiest hats you can find and let your guests get creative.
Reading glasses, sunglasses, nerdy glasses, and giant glasses – all kinds of eyewear makes for a fun photo!
Giant lollipops, cotton candy, and wax lips are all fun to grab for an extra sweet headshot.
Creating photo props is a fun crafting activity, and you're only ever limited by your imagination. Try out some of these ideas or get inspired and come up with a few of your own! 
If you're ready to create a party to remember, contact Foto Bomb for a photo booth rental today!